So as you can tell, I haven't posted in a while. There is a completely valid reason for that but I still feel like I have to explain myself so here goes: life got really busy. I hit a hardcore reading slump in September/October that I couldn't get over – hence why it took me two months to read Gideon the Ninth. On top of that I started a new job at the end of October in addition to my current full time job. So yeah, it's been hectic.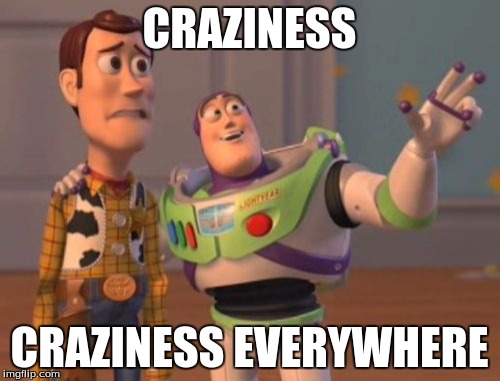 First off, yay for new jobs! I recently accepted a part time position at Barnes and Noble which is where I now work in addition to my other full time job. Unfortunately, my full time job cut my hours (yayyy) and so in order to make up that loss, I got another job! And thankfully it's at a place I've wanted to work at for forever.
Getting a second job isn't always fun or easy but my coworkers have made the experience amazing. I've met other writers there who are working on AMAZING manuscripts that I can't wait to read. Heard some funny and not so funny stories and found a group of people who love books as much as I do. Overall, it's been an awesome place to work and I'm excited to help people find amazing gifts for their loved ones.
Plus that employee discount 😉
Besides that, I just recently got over a reading slump. I FINALLY finished Gideon the Ninth (FINALLY!!!) and read Wicked Saints by Emily A. Duncan in 24 hours. (Let me know if you want me to write a review for that – I feel like it's been discussed a lot so I don't want to be too repetitive). And I'm currently reading Sensational by Jodie Lynn Zdrok at the moment, which comes out in February 2020. I'm hoping that another slump won't hit for a few months because if it does, I will scream. Not sure what I'm going to read next, probably Ruthless Gods by Emily A. Duncan (aka, Wicked Saints 2) because I received it at YALLFest and hello, I have to read it after the mess that was Wicked Saints. After that, I have a lot of new releases and ARCs to read so hopefully I have plenty of reading material before the next major slump hits!
Along with a reading slump, I was also hit with a writing slump. Now that I work two jobs, I doubt I will get much writing done this month but I'm going to try. I bought a new calendar which will hopefully help me manage my time better but we all know there are no guarantees with that. And I'm excited for the Holiday season!
What are some major updates in your life? Any amazing news you want to share? Comment below so we can celebrate together!
.
.
.
.
.
If you liked this post, please like this, leave a comment, follow, share with your friends – anything is appreciated!