I had some serious nostalgia hit me today as I was looking through old books I had read back in middle school. It's been so long since I had read some of these, so I wanted to create a tag that would make everyone feel nostalgic. So – here is the Nostalgia Book Tag!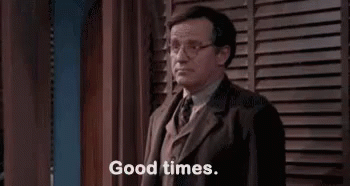 Rules:
– Thank the person who tagged you
– Answer all the questions down below
– Pingback to the creator (me): Sammy @ We Write at Dawn
– Nominate 3+ bloggers you'd like to do this tag!
The first book you've ever read
I had to read a lot in elementary school for school, so technically this isn't the first book I've ever read, but it's the first one I picked out to read outside of school. The first series I ever read on my own was The Percy Jackson series. My fifth grade teacher read The Lightening Thief by Rick Riordan to us and I was hooked. I read the first book on my own that summer and read every book that came after it and I was hooked. I've had a book in my hand ever since.
Your favorite book from middle school
I read a lot in middle school, so there was a lot of books I deemed my favorite. The three series I remember adoring in middle school was The Mortal Instruments by Cassandra Clare, Vampire Academy by Richelle Mead, and Twilight by Stephanie Meyer. I could not get enough of those books and would reread them all the time.
A book you read that no one has seem to read before
There's several books that I've read that none of my friends, or anyone I talk to, know about so I'll list them:
Shadowland by Meg Cabot
Cirque du Freak series by Darren Shan
Vampire Kisses by Ellen Schreiber
The Chronicles of Vladimir Tod by Heather Brewer
These are the few I could think of off the top of my head, but I loved these series in middle school and I really want to reread them now!
Worst book you've read
Worst book I've read, that wasn't for school, would probably have to be the first book I ever DNFed (did not finished), which was The Hunger Games by Suzanne Collins. I read 5 chapters in middle school and hated it. Tried reading it again in high school and just couldn't do it. It was just so bad I couldn't get through it.
An author you loved when you were younger
I loved so many authors but I'd have to say that I loved Meg Cabot a lot when I was younger. I could pick up any of her books and instantly fall in love, no matter the genre.
An author you hated when you were younger
I don't know that I necessarily hated anyone, but I definitely was very mad at Stephanie Meyer and Cassandra Clare as I read their books!
A book you swore you would never read – and then finally did.
I was hesitant to read Harry Potter when I was younger. Back in elementary school a lot of my friends had read them and loved them, but I wasn't a stronger reader then and the books were very big. I didn't want to embarrass myself trying to read them, so I said I never would. I refused to read them for a while, and then in 7th grade, I cracked. Finally read them and got on the HP bandwagon until JK went full bigot and I quickly hoped off.
A book you're embarrassed to admit you read and loved
Twilight. Need I say more?
Favorite book memory when you were younger
Every year my family would go to Florida for Thanksgiving to see my grandmother and we would go to the local bookstore and get new books for me to read. I would spend the whole vacation reading by the pool, at my grandma's house, in the hotel – anywhere and everywhere. In the week we would be there I could get through a book a day with how much I read. I kind of miss it.
A book from your childhood you'll cherish forever
The Lightening Thief kickstarted my love for reading and The Mortal Instruments helped propel it forward. Those two books will forever be books that I can go back to and love again and again.
I tag: