I haven't done a tag or post like this before, but since I've been getting really active on here, I thought I should introduce myself! This is the Behind the Book Blogger Tag which I saw on Reads and Thoughts blog. She wasn't able to tag the original creator, so I'll just tag her since that's where I saw it from! I tag Writing the Universe to complete this next!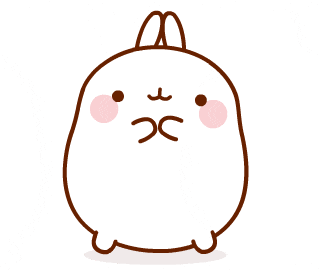 Why did you start blogging and why have you kept blogging?
When I first started blogging, I wanted to have a platform to write my thoughts about books that was more unique and individualized than Goodreads. I love being able to express myself freely on my own site. Unlike Goodreads, which doesn't give you a lot of creativity, blogging allows me to formulate my thoughts, make fun content, and explore things outside of reviewing books! Goodreads and retail sites are all reviews, but blogging lets me do other things, like this tag!
What is your favorite type of blog post to write?
That's difficult because I really only write stuff like I like to read and write. I hate writing just to get a post out. But if I had to pick one kind of post, it would be my TBR posts. It's so fun getting to narrow down what books I want to read and figuring out what reviews I have to get done and what books I can read in my spare time. Also, it gives me a clear path of what I need to read within this month so I'm not just jumping around trying to figure out what to read next – which I also end up doing anyways.
What are your top three favorite blog posts you have written?
Top three? 🙈 Uhhhh –
ARC Review + Author Interview: Shielded
ARC Review: Blood & Honey
Making Assumptions About Books I've Never Read
What are some of your favorite things to do to relax?
Besides reading, I love to sing 😍 It's a lot of fun to sing songs that I find fun or challenging and hear myself improve. Plus, rocking out to songs is fun! I also love to cook and bake, so long as I'm not too tired.
What are three of your favorite things?
Reading in a cozy chair 📚
Spending time with my friends, especially girls trips 💕
A good nap. I'm a simple girl. ☺️
What are your proudest blogging moments?
I just recently hit 100 blog posts, which is awesome! 🎉 I've also gotten more authors and publishers reaching out to me to review their books which is wild. I never would have thought anyone would want me to read and review their work, so that makes me really excited.
What are your hobbies outside of blogging?
I'm a very artsy person, so most of my hobbies revolve around books, music, theatre, and art – although I am a terrible artist so I more so appreciate art rather than partake in it. I also love organizing things, especially making lists or writing things in calendars.
Describe your personality in three words?
Fun 🤪
Loud 🙈
Loving 💕
What are your top three pet peeves?
I hate loud, obnoxious chewing. People walking slowly on a crowded hallway/street or just SUDDENLY STOPPING IN FRONT OF YOU 😡When someone takes something of mine without asking, whether it's food or a book, whatever. Just ask.
What's something your followers don't know about you?
I am a classically trained flutist and I was going to go to school for Flute Performance before my band teacher destroyed my spirits and I second guessed myself 😭 I'm mad that I listened to him and didn't go for my dreams, but I'm still happy where I ended up.
Thanks for taking the time to get to know me! Feel free to tag me or post a link to your page if you decide to do this post so I can read your answers.
.
.
.
.
.
If you liked this post, please like this post, leave a comment, follow, share with your friends – anything is appreciated!