Since it's the week of Halloween, I thought it would be the perfect time to do the Halloween Book Tag!
I wasn't tagged by anyone but was just looking for some Halloween related tags. I saw this one everywhere and it was originally created by  Naomi The Book Lover over on YouTube.
---
1. Carving pumpkins- what book would you carve up and light on fire?
The Grapes of Wrath by John Steinbeck. I absolutely HATED that book and I hope I never have to see that cover again. 
2. Trick or treat- what character is a treat, what character is a trick?
Treat: There's so many characters I love, but an absolute treat would have to be Nick from Legendborn by Tracy Deonn. The man is the epitome of a gentleman and absolutely adorable! I loved him.
Trick: Oh 1000% Wrath from Kingdom of the Wicked by Kerri Maniscalco! I mean he is a demon prince from Hell, what do you expect? Or Cassi from The Raven and the Dove by Kaitlyn Davis.
3. Candy corn- what book is always sweet?
I don't read a lot of "sweet" or happy books, so this one is a little tough. The closest I can say off the top of my head would be Blood Moon by Lucy Cuthew. It's a contemporary about a girl who gets her period while making out with a boy and somehow word gets around the school. It talks about period stigma, bullying, and other things that high schoolers may face and it ended up being such a sweet novel that I loved. Plus, it's in prose, and I managed to read it in 3 hours I was so absorbed. It's great!
4. Ghosts- what character would you love to visit you as a ghost?
Um no one! I want all of my characters to remain alive and happy! But if I had to say SOMEONE …
Crooked Kingdom (Six of Crows #2) SPOILERS!!!!
Matthias . . .
5. Dressing up in costume- what character would you want to be for a day?
Honestly no one because these characters go through a lot! BUT, I would love to be Aelin at the end of Kingdom of Ash. Or a couple years later. Anything to get Rowan by my side!
6. Wizards and witches- what is your favorite Harry Potter moment?
The ending. After all the events that happened in those 7 books, I needed a hug. And so did the characters. It made me happy to think they were happy and feeling fulfilled with their lives.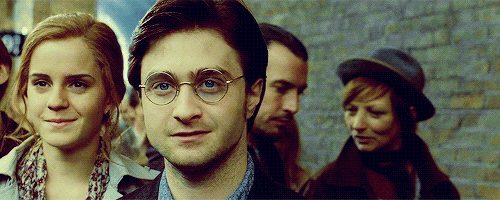 7. Blood and gore- what book was so creepy that you had to take a break from it for awhile?
I love creepy, scary books so I'll list a few!
House of Salt and Sorrows by Erin A. Craig
Beyond the Ruby Veil by Mara Fitzgerald
Among the Beasts & Briars by Ashley Poston
The Companion by Katie Alender
A Wicked Magic by Sasha Laurens
The Devouring Grey & The Deck of Omens by Christine Lynn Herman
Wilder Girls & Burn Our Bodies Down by Rory Power
Cinderella is Dead by Kalynn Bayron
Forest of Souls by Lori M. Lee
Spectacle by Jodie Lynn Zdrok
---
I don't have anyone in mind to tag for this, so everyone who reads this post is tagged! Be sure to comment/tag me in your post so I can see your answers!
---
I have a Ko-fi account! If you like my content and want to help me fund my own domain or just wants to send me a gift, I've linked it here! Thanks to anyone who checks it out!