October has been a crazy month and while I've been reading a lot, I'm also doing a lot of work on the book tours, my actual job, and other adult things. You know, like cooking, cleaning, crying because I'm stressed – the usual!
Anyways, I wanted something light to post today, so here's what I'm currently reading and watching!
---
Reading
The Guinevere Deception by Kiersten White:
I started reading this on Sunday and I'm really enjoying it. I haven't read the original Arthurian legend, but I think I know what happens. Or at least I thought – clearly I've only paid attention to the Disney version. Thankfully, Kiersten explains everything fairly well so I'm not totally lost! I'm really liking this book so far and I hope to be finished with it today, so long as I have time.
Master of One by Jaida Jones & Dani Bennett:
This is a blog tour book, which is being hosted by TBR & Beyond Tours. I'm really excited to dig into this book! It seems like such an intense fantasy and I've heard good things about it, though the Goodreads ratings tell me otherwise. Good thing I don't pay attention to those.
Watching
Food Wars:
This show was something my boyfriend and I found while looking for what to watch. We had been watching a lot of Naruto (there are like a million seasons lol) and found this anime! It's pretty mature in terms of nudity and sexual jokes, so only watch if you're 18+ or have parental consent! It's actually a really interesting show because while it does have sex jokes and stuff, it also has amazing depictions of food and explains the recipes really well. It's a fun show to watch, if not crude.
Naruto:
Yeah, we're still watching this lol We got on season 7 and haven't had a lot of time to watch it. My boyfriend is starting to get bored of the show, because the main storyline is starting to drag and diverge, but I enjoy it! I've already threatened to watch it without my boyfriend if he doesn't start making time for this show. I really want to know what happens and I don't want to go weeks or months inbetween each episode.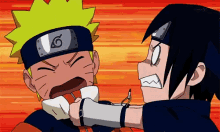 H2O – Just Add Water:
Sometimes I ride the nostalgia train and rewatch shows that I loved as a kid. First, Hannah Montana, and now H2O: Just Add Water! I used to want to be a mermaid SO BAD and this show helped me fulfill my dreams (kinda). It's also a good break from life as I watch Emma, Cleo, and Rikki try to hide their secret from the world. So mysterious!
Emily in Paris:
I actually just finished this show and really liked it. It's cheesy at times, and a bit odd that the French people are speaking English to each other, but it's fiction so I guess anything could happen! It definitely hit home watching Emily awkwardly stand around and ask what people are saying as she barely knows French. I have family from Finland and Israel, so while I know a very tiny bit of each language, hearing full conversations leaves me stranded and unsure what's going on. I definitely like to zone out during that time and think of other things, like books!
---
What have you been currently reading or watching? Any book/show suggestions?
---
I have a Ko-fi account! If you like my content and want to help me fund my own domain or just wants to send me a gift, I've linked it here! Thanks to anyone who checks it out!