Thanks again to Cielo for tagging me in this new book tag! I recently watched Enola Holmes and absolutely loved it, so there was no way I was going to pass up doing this tag!
---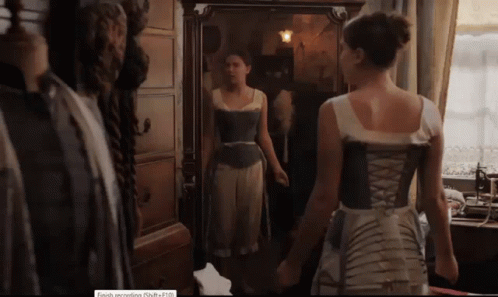 Rules
List the rules and the prompts of the tag in your post
Thank the person who tagged you and pingback to their post
Give credits to the creator of the tag, Bellerose Reads, and pingback to her post.
Tag at least 5 people to do the tag.
---
Enola Holmes – An independent and smart female protagonist
There's so many independent and smart female protagonists, so it's going to be difficult to narrow it down. If I had to choose one, I would say Emanuela from Beyond the Ruby Veil by Mara Fitzgerald. While she is smart at times, she's also so dumb, and I think everyone will appreciate her fierceness as she does literally anything that will make her revered and remembered. On that same level, but smarter and more cunning, Alessandra from The Shadows Between Us by Tricia Levenseller!
Sherlock Holmes – You're favorite mystery/thriller book
I have a lot of favorite thrillers, but the most recent one that I read and loved was Meme by Aaron Starmer. So many twists and turns and chaotic events in this book that it had my head spinning. I even had to re-read the ending a few times to get my bearings. It's great!
Eudoria Holmes – A character that defies the rules of their society
Zahru from The Kinder Poison by Natalie Mae! She breaks the rules that prevent her from going to watch The Crossing, a way to choose the next ruler of their nation. She not only breaks in, but royally pisses off one of the princes and becomes the sacrifice. And she has to find a way to prevent herself from dying . . . It's intense!
Mycroft Holmes – The most annoying character you know
Oh jeez, there's so many! I'm going to talk about the most irritating character I have ever had the displeasure of reading, would be the entire cast of characters of How To Break an Evil Curse by Laura Morrison. I DNFed this book at 10% in because 1) I hated the satire this book tried to use and 2) All of the characters irritated me to no end. They were all so annoying.
Lord Tewksbury – A character you want to protect at all costs
I would lay down my life for Zofia and Enrique from The Gilded Wolves by Roshani Chokshi. Absolutely would kill someone for these babes.
Inspector Lestrade – A loyal side character
Ale from Beyond the Ruby Veil by Mara Fitzgerald. This poor guy is so loyal to Emanuela, even though she treats him like crap. She's a huge bully to him and he doesn't deserve that.
Miss Harrison – A book that aged like milk
Twilight by Stephanie Meyer . . . Need I say more?
Linthorn – A book or character you hated from the very beginning
I would say How to Break an Evil Curse by Laura Morrison, but we'll go with something different.
A character I hated from the beginning would have to be Ceren from A Crown of Coral and Pearl by Mara Rutherford. That guy is so rude and awful and annoying, I hated him.
Edith – Your favorite book with Black rep
I loved Legendborn by Tracy Deonn, The Hate U Give by Angie Thomas, Raybearer by Jordan Ifeuko, and Cinderella is Dead by Kalynn Bayron!
---
Thanks again Cielo for tagging me in this! I tag:
Alexa @ Writing the Universe
Shreya @ The Book Baroness
Belle @ Belle's Archive
Auburn @ What She Will Read
Nikole, Justin, Stacy @ A Court of Books and Coffee
If you've already been tagged in this one . . . I'm sorry! But hopefully you haven't and enjoy doing this tag as much as I did!
---
I have a Ko-fi account! If you like my content and want to help me fund my own domain or just wants to send me a gift, I've linked it here! Thanks to anyone who checks it out!