Today I am going to be reviewing Steel Tide by Natalie C. Parker, the second book in the Seafire trilogy. I received an ARC of this book back in June 2019 from the ALA (American Library Association) Convention and just never got around to reading it. Finally, after getting an eARC of Stormbreak, I knew I had to make time to read this book immediately!
---
Here is the synopsis from Goodreads:
The second book in a heart-stopping trilogy that follows the captain of an all-female ship intent on taking down a vicious warlord's powerful fleet.
Caledonia may have lost her crew, but she's not done fighting yet. After nearly dying at the hand of a powerful foe, Caledonia is pulled from the sea and nursed back to health by a crew of former Bullets that call themselves Blades. The Blades escaped Aric Athair's clutches and now live a nomadic existence, ready to disappear at a moment's notice should trouble come their way.
But Caledonia wants to do more than just hide. She wants to find the Mors Navis and her beloved sisters. She wants to continue fighting Aric's fleet and to take back the Bullet seas. She'll need to do everything in her power to convince the Blades that fighting is their only option, that there has to be a life better than the one under Aric Athair's reign, and that finding the women of the Mors Navis is the first step to revolution.
---
It's been awhile since I last read Seafire, probably two or so years now, so jumping into this book took me a minute to get reacquainted. But once I got myself situated and familiar with what happened, it was like I never left! This book picks up where Seafire left off as Caledonia is resting and recovering from her near deadly fight with Lir. She is nursed back to health by a group of Blades, ex-Bullets who have escaped Aric's clutches.
Maybe this was just because I had to figure out what the heck was going on, but the beginning felt a bit slow to me. After Caledonia starts to recover, she's living life with the Blades and I was just waiting for something to happen. I remembered the first book being filled with action and adventure and I was patiently waiting for it to start back up again.
It did.
Okay, so once the action started it was actually nuts! There was so much fighting, sneaking, danger, and sailing my brain didn't know what to do. And as we make our way to the end of the book – dread filled me. I knew what was coming.
But I guess I didn't, cause I was totally wrong and the ending was way better than I could have guessed! I would crack open Stormbreak right now if I didn't have other books to read right now.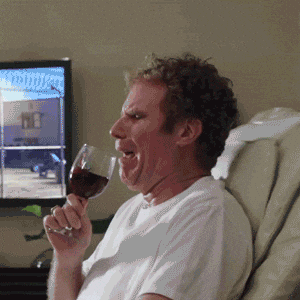 I really enjoyed the storyline and the challenges that Caledonia has to face. While revenge is always on her mind, she shifts her focus to helping the people around her too. I also appreciate the new cast of characters we get acquainted with – Pine being my favorite.
There was a certain thing that I wasn't a fan of, but it was kind of minor in the scope of things. Overall, I really like this book, and the series in general, and can't wait to read the final book in the series! This is a
// 5 stars for me.
.
.
.
If this book sounds interesting, check out A Song Below Water by Bethany C. Morrow!
.
.
.
.
.
If you liked this review, please like this post, leave a comment, follow, share with your friends – anything is appreciated!