I've been feeling myself fall into a slump. I'm having a hard time reading books, writing posts, and doing anything other than sleep. It's not good.
So when Alexa came through with some blog post ideas I was almost jumping for joy. We love supportive friends! I saw this post she had done on her blog and it looks like fun, so today we're doing Bookish This or That!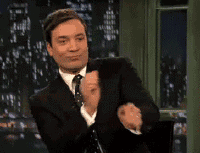 Audiobook or Textbook
I'm assuming this means physical books but it's a weird way to put it. Personally, I've only listened to one audiobook on a road trip and didn't even get past disk one. I have nothing against audiobooks, but they are expensive, so I've never really given them a fair chance. So, physical books.
Paperback or Hardcover
Hardcover. All the way. It's so satisfying opening it up and not seeing the spine crack. I find they're easier to read than paperbacks and pulling off the sleeve to a clean cover, beautiful. Also I just find them more visually satisfying on my shelf than paperbacks. 
Fiction or Non-Fiction
Fiction. Hands down. I've never been a fan of reading non-fiction, though I love a good documentary or research film. Reading it is harder for me, I don't find myself as engaged. And fiction is nice to learn or disengage from reality, you can go either way. 
Harry Potter or Twilight
Neither. I liked Harry Potter and Twilight when I was younger, but both authors are trash, so I can safely say neither series.
Bookshop or Online
Bookstore. When I find myself unsure if I want to get a book, I usually read the first chapter or two. It's much harder to do that when ordering a book online. The only time I order online is if it's an author I love or it's after I've read the ARC and I want to support the author. Also, new book smell. It's so satisfying!
Standalone or Trilogy
I prefer series, but I won't run away from a standalone. If I read a thriller, mystery, or contemporary I prefer standalone. Fantasy I'll always prefer a trilogy.
Sweet and Short or Heavy and Long
Usually, I like long and heavy books but it's good to switch things up and go for the sweet and short. It really depends on how much time I have and my mood.
Hot Chocolate or Coffee
Coffee!!! Hot chocolate is nice once in a while, but I could drink coffee every day, multiple times a day, and still love it. Hot chocolate will just give me a sugar rush and leave me more jittery than coffee. Also, coffee has a multitude of preparations, flavors, and stuff you can do with it. I'm a total coffee addict.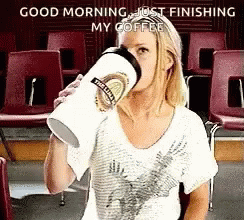 I tag Belle over at Belle's Archive to do this tag. Thank you Alexa for recommending this post to me. Tag me if you decide to do this post so I can see your answers!
.
.
.
.
.
If you liked this post, please like this post, leave a comment, follow, share with your friends – anything is appreciated!