Anyone who blogs knows that there is a lot that goes on behind the screen. Posting often (especially multiple times a day) is exhausting and trying to write original content people wanna see? Even more exhausting. So, heres some of the problems I face as a book blogger.
Time Commitment
When you take up blogging, it can take up a lot of your time. Not that it's wasted time, it's not, but if it's between reading, writing, blogging, sleeping, eating, etc – it can be overwhelming. I find it easier to take a day or two out of the week and write reviews and posts just to make it easier. Usually I'll do about 3-4 in one sitting because once I've committed the time it's easy to just roll with it!
Translating Ideas to the Page
I have a hard time translating ideas to the page sometimes. I'll think of a super fun blog post or try to write a review, but I can't get the emotions or idea from my head to the page. It is so frustrating. I just want things to get on the page, in the exact way I thought it, and people understand what I'm going for. Is that so much to ask for?
Feeling Inadequate
One of the biggest things I struggle with is confidence. Confidence in my writing, my ideas, and in myself. I try to write as true to me as I can, but it's hard sometimes because I just want to make fun content I like that other people will like. And when I see other people's blogs with higher follower counts and high engagement, it sometimes cracks my shell. I've even questioned, does anyone even cares what I write about? The honest answer is most likely no, but I try to ignore it. In the end, I'm not those other people and I can only write what is true to me – but it's hard to ignore sometimes.
Being "Original"
I'm well aware that it's very hard to be "original" as a book blogger. If it's a tag, it's most likely been done already. Reviews can all sound the same. And posts you think are gonna be a hit – something no one has ever seen – has been done and it flops.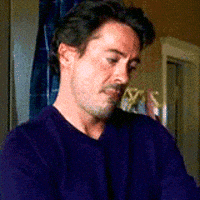 So creating content that doesn't feel overdone but is still fun and engaging? Really hard! It's one of my biggest worries honestly. That I'm not only talking to myself, but that my content is so boring and unoriginal, no one cares about it.
I try to mix things up while also having some familiarity to my stuff, but no matter what I do, I'll probably always worry about this.
What Are Words?
And, the biggest problem of being a book blogger? The actual writing. Especially spoiler free reviews that you just want to go on a full on spoilery rant about but you shouldn't. Sometimes I sit down to write and it's like no ones home. I could barely start this post honestly. And don't get me started on editing! You guys get the cleaned up version of my posts. The hot mess I have to edit and deal with? Agonizing!
Through it all, I love it
Though there are a lot of things that are tough about blogging, I still love it. It gets me excited to read because I have a chance to sit down and write down all my thoughts and sometimes, people listen. I don't have too many book friends, so getting to gush about stories I love, and rant about the ones I don't, makes me so happy as a reader. And I love getting to interact with people through my blog and Twitter. I don't know what I would do, or who I would be, if I didn't have my blog. So thanks for sticking around with me!
.
.
.
.
.
If you liked this post, please like this post, leave a comment, follow, share with your friends – anything is appreciated!