This is a sad update because honestly, I haven't written in weeks. I was on such a roll with writing and then *poof* my motivation disappeared and now I have a half finished manuscript sitting on my computer, judging me.
This will be a short update because there hasn't been a lot going on. Honestly, I just need to finish the dang thing so I can start editing. I like editing more than drafting personally it seems (I say until I start the editing process) so if I can just cram out this book, then maybe it will actually turn into a publishable manuscript. Maybe.
So far, my manuscript is currently at 52,516 words (a 27,495 word increase) or 162 pages (up from 76 pages). I'm definitely nearing the climax of this book as we build up to the scene revealed in the prologue and I think because I'm nearing the end of this first draft, I don't wanna write it. I would guess there's about maybe 20,000 or so more words to finish this book and then with LOTS of editing, I can get it up to 80-90k. I don't want my story to be too long, especially for a first draft/first book, but there's so much that happens I can't make it too short either.
UGHH THE STRUGGLES.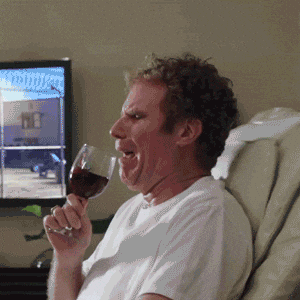 So yeah, I'm currently stuck in a cycle of "I can't write, but I need to finish this book and it's stressing me, but I can't write because I'm stressed" – we love writing.
Hopefully I can get out of this rut, finish this book, and start editing! I want to have this manuscript finished and polished by the end of summer so I can start querying. We'll see if that actually ever happens.
Wish me luck!
.
.
.
.
.
If you liked this post, please like this post, leave a comment, follow, share with your friends – anything is appreciated!