May was an amazing reading month for me! I'm not sure I'll ever be able to read that much ever again, especially since I'm moving!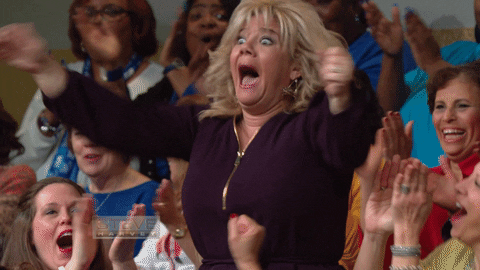 My reading habits may be on a downward trend from there, but I'm hopeful that I can get through at least five books in June. Here are the eight books that I want to read this month, if all goes well. Two of these are NetGalley books that I need to get through. Two are ARCs I received in a trade that I want to read. And the rest are for fun!
It feels good to include some books that I want to read for fun rather than an "obligation" although, can you really call it that? It's still so much fun! I added City of Brass on there because I won the third book so I need to get reading! I don't currently own the second book so I'm not sure if I'm going to order a physical copy or get an e-copy yet. Either way, I'm finally reading this series.
I'm so nervous to move! By the time this post goes up I'll be moving TOMORROW!!! One thing I am most worried about is losing my reading/posting motivation, so if anyone has any recommendations for that, I would greatly appreciate them!
I'm also worried that my writing habits will decrease too. I haven't written a word in the past week and with the stress of moving, it may be a whole month before I can even sit down and write again. But I'll try to write as much as possible before moving day.
What are some books you're looking forward to reading in June? Any June releases you're especially excited for?
.
.
.
If you liked this post, please like this post, leave a comment, follow, share with your friends – anything is appreciated!