It has been a while since I've done a writing update so I thought I would let you know how my manuscript is going!
First off, I managed to get to 90 pages/26,000 words before I realized that the whole thing had to be scraped! It was devastating but also very needed. The story idea I had wasn't working out on the page and it might be better as a middle grade, but I'm not ready to write that story just yet. I decided to scrap the thing and just rewrite it. So no more mermaids, hello witches!
The actual writing for it is between older YA and adult – I'm not quite sure where it lands yet. I think it's going to hit upper YA/NA territory, but I'm over 25,000 words into it, so we'll see!
For this process, I decided to save the original draft (NEVER DELETE ANYTHING!) and copy the draft into a new document. As I'm writing, I'm going chapter by chapters, reading through what I have and salvaging what I can. The beginning has all been deleted. There was nothing there I could keep, but the more middle parts might be saved depending on where this book goes.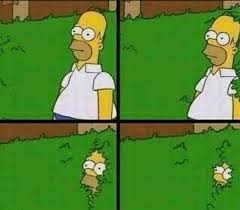 So far, my manuscript word count is at 25,021 words or 76 pages. Which I wrote in a week and a half and still writing. I would be at a higher word count, but Friday and Saturday were not good writing days. I wrote a little bit on those days, but I think it was maybe 1200 words total for the two days. I started rewriting this draft two weeks ago and I'm proud of what I've done so far!
My writing process is pretty much a pantser – I have a general plot line I want to follow, but my characters are holding the reins on this one and I'm just following their story! I've been writing about a chapter a day, with each chapter being at least 5-6 pages long. Some are shorter, some are longer, but that's the average for this draft. I'm hoping to hit at least 100,000 words for this draft, but we'll see if it gets there. So far, I have high hopes that this will be a solid, long draft that I can work some magic into!
My goal for next week is to add at least another 15,000 words to the draft and really get this story going. When I opened my draft for the first time in a while, I was at 23,000 words. I added about 3,000 and then realized it all had to go! So fingers crossed I can get to 40,000 by the end of the week!
.
.
.
If you liked this post, please like this post, leave a comment, follow, share with your friends – anything is appreciated!