Last year SUCKED when it came to reading. The start of the year I was reading 15 books a month and then after that it DIED. Crashed and burned. Hit the iceberg and sank. I was lucky if I managed to read a book that month, must less two. I failed to hit my reading goal and missed it by a long shot.
This year, I want that to be different. I find myself having bad habits because I want to be able to have books for review or I feel like I have to read something because it's releasing soon. This causes me to stress about it though and I find myself avoiding reading, but I don't want to feel those pressures anymore and enjoy the reading process. Here are some of my reading New Years resolutions:
I want to stop caring about what I'm reading and read what I want to. If a book isn't vibing with me, that's okay. I'll feel comfortable putting it down and starting something else. I can always come back to it right?
 JUST PICK UP THE BOOK AND READ. Take 5 minutes every day at least to read. If you can't do more than 5, that's okay. You read something today and that's progress.
Reviews can be short and sweet or long and ranty. Whatever the book makes you feel, that's okay to write. You don't have to follow a formula or talk about specific things – write about what spoke to you or what didn't.
Branch out. Read different genres and sub-genres! There are so many amazing books out there you just need to pick them up and read them.
Stop spending so much money on books. You're lucky enough to get free books at work, you have books at home, and you can always go to the library. You don't have to buy every single book – even though you want to.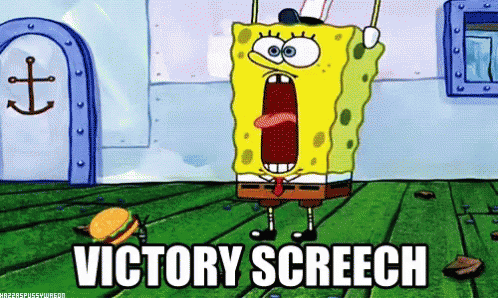 I hope this will help me reach my 50 book reading goal for this year and if all goes well – it will.
I will be victorious!!!
What are your 2020 reading goals?
.
.
.
.
.
If you liked this post, please like it, leave a comment, follow, share with your friends – anything is appreciated!