I recently started reading the Witchland series by Susan Dennard in the month of February in anticipation of Bloodwitch, which releases today!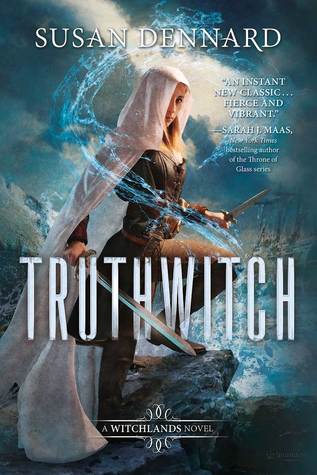 Here is the synopsis from Goodreads:
In a continent on the edge of war, two witches hold its fate in their hands.
Young witches Safiya and Iseult have a habit of finding trouble. After clashing with a powerful Guildmaster and his ruthless Bloodwitch bodyguard, the friends are forced to flee their home.
Safi must avoid capture at all costs as she's a rare Truthwitch, able to discern truth from lies. Many would kill for her magic, so Safi must keep it hidden – lest she be used in the struggle between empires. And Iseult's true powers are hidden even from herself.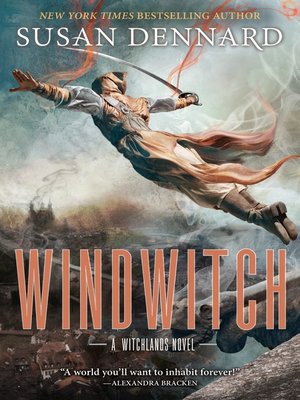 In a chance encounter at Court, Safi meets Prince Merik and makes him a reluctant ally. However, his help may not slow down the Bloodwitch now hot on the girls' heels. All Safi and Iseult want is their freedom, but danger lies ahead. With war coming, treaties breaking and a magical contagion sweeping the land, the friends will have to fight emperors and mercenaries alike. For some will stop at nothing to get their hands on a Truthwitch.
I have heard some mixed reviews about Truthwitch, but from the negative reviews I heard, it didn't sound like a book that would interest me much. Until I read it. This series is a high fantasy, soul crushing, mystical journey filled with snarky characters, a few crushes, and awesome magic. If you have heard about this book, but haven't given it a chance yet, I would rethink your decision. I loved this book so much!
After reading Truthwitch I immediately had to start Windwitch, which was just as good! The book features several points of view, including Safiya, Iseult, Aeduan, Merik, and a few others. These main characters all have different witch abilities, such as the power of wind, blood, or truth detection and Dennard incorporates each POV and power effortlessly.
One of the things I liked the most about this book wasn't that the world was so complex, it was that Dennard made it seem natural. There are a lot of rulers, powers, cultures, and languages in this book that you have to keep track of, but Dennard makes it easy on the reader, giving us a vast and intricate world that I loved. I also loved the distinct personalities that each person has – just like real people, everyone is individual. There are no personality repeats.
There wasn't much I disliked about the book personally; I found it captivating and exciting, which had me hooked for the entire read.
Although I will say the transition between Truthwitch and Windwitch seemed off – like I missed a chapter or two in between and some things were not adding up. That could be my misinterpretation of the text, but I noticed it enough to think, "Did I miss something here?". Besides that, both books were fantastic and I am so excited to read Sightwitch and Bloodwitch!!
Overall, I really enjoyed this world and I gave Truthwitch a rating of 
/5 stars and Windwitch
/5 stars.
.
.
.
.
If this book sounds interesting to you or if you like fantasy, then we suggest A Darker Shade of Magic by V.E. Schwab!